SETTLE FOR MORE
We provide enterprise software services for companies not willing to settle for mediocrity. Experience our difference for yourself.
Get Started
Learn More
Get a Free Consultation
Are you ready to get started? We're ready to help.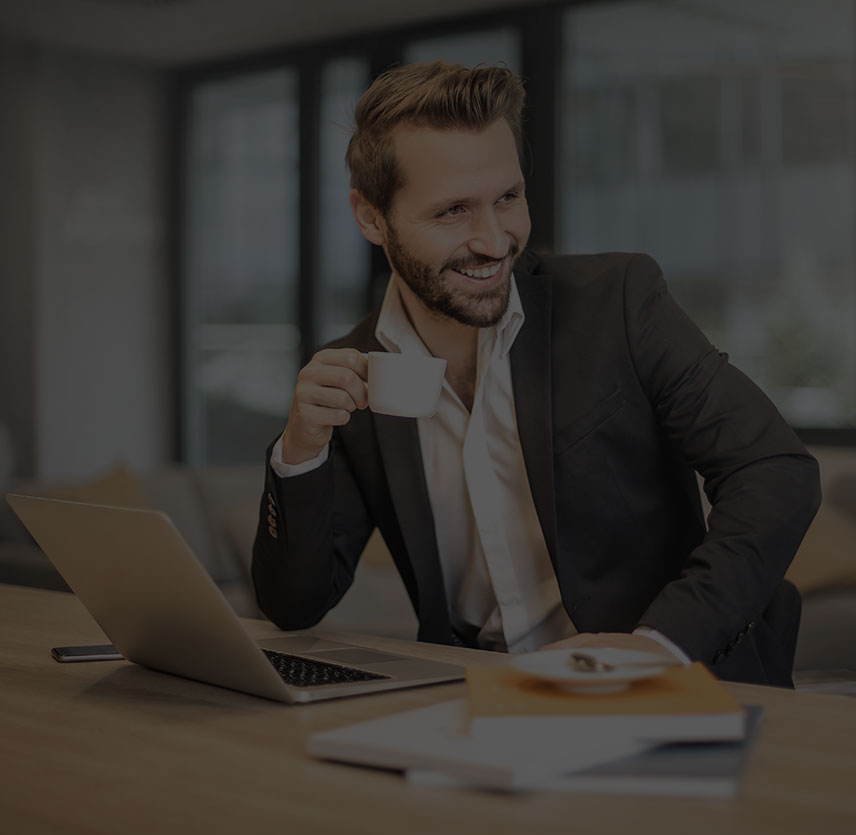 Why Choose Us
Most software service companies say their people are the difference. While we too have great people, what differentiates us is an essential shift in our perspective. We focus on providing a superior experience with us and our services all along the way.
It is unfortunate most companies have had poor experiences with their technology vendors. We evaluated the factors that contribute to this and invest in doing it differently, doing it better.
Poor communication and unrealistic expectations are some of the top reasons projects fail. We address the typical communication challenges but also focus on talking openly with each other, ensuring that things don't remain unsaid until it's too late. Our process forces a balance of positive messages with realistic expectations.


























We provide enterprise software services for companies looking for a technology vendor that truly understands how to create software services value. Together we will help you innovate and capitalize on business opportunities using leading-edge enterprise technologies like Blockchain, IoT, AR, Mobile, and others.
Mobile
Whether you are looking for native iOS, Android, or cross-platform enterprise solutions including Flutter, our mobile development team can help develop apps that meet your business and marketing goals.
Blockchain
Blockchain is bringing decentralized trust to enterprise solutions. Don't be late for the blockchain revolution. We will help you assess business impact, guide your strategy, and build solutions to maximize trust and value.
Enterprise Development
Whether you want to replace your existing solutions, create more meaningful customer experiences, build a new service line, or reduce your total cost of ownership, we are the team to engage.
IoT
From beacons to custom devices, IoT solutions need both connected hardware and great software designed for efficiency, security, and user experience. Together with your team, we will deliver from concept to production.
Wearables
We create wearable solutions for Apple Watch, Android Wear, and other devices that engage users, process device sensor data, ensure minimal battery usage and integrate environmental feedback.
Augmented Reality
Augmented Reality solutions can increase customer engagement, improve the sales process, minimize errors, and speed completion of tasks. We will help you select the right tools and build your solution.
Connected TVs
We can develop Smart TV apps for various platforms, devices, resolutions and viewing environments such as Android, Apple, Chromecast, Roku, Amazon Fire, Samsung Native, Tizen, and Smart TV Alliance.
App Support
We provide app support and maintenance services which include updates due to OS changes, performance or scalability enhancements, minor and major enhancements, and refreshing the UI.
Solution Consulting
Our top-of-the-line software consulting services include facilitated ideation workshops, business and tech strategy, technology enablement assessments, and strategic roadmap & execution plans.
Behind the Story
HalfBlast Studios was launched by the ex-founder and CEO of a successful software consulting company of 25+ years and the top architects of the innovation and product lab. It was born from our strong desire to use emergent technologies to solve today's business problems.
















Great people without a planned and managed process can still under-deliver. Beyond the basics, what do we do differently?
We embrace change. Changes during a project are inevitable. When change happens, we work to include the impacted individuals and focus on the Why behind the What during the change management process.
We multitask intelligently. It is common practice to overload people with work, and our process is designed to fight the creep of multitasking. Limiting the number of tasks in progress can feel counterintuitive at first, but it leads to increased focus and a higher-quality product in less time.
We expect the unexpected. Embracing change requires expecting the unexpected. We are well-equipped to navigate these challenges and get things back on track quickly.
Let US HELP YOU GROW YOUR BUSINESS